early bird 25.08 - 07.09

Whether you already know Vienna

or you coming for the first time,

Vienna will surprise you with it´s christmassy atmosphere!
We offer 6 workshops with our Fantastic maestros
Sebastian Achaval & Roxana Suarez.
FRIDAY Nov. 24th
WS #1 16:00 - 17:30

"Simplicity is the ultimate sophistication"
Our fundamentals, Embrace & Walking.
All Level
Be prepared! Changes of directions.

Int
SATURDAY Nov. 25th

WS #3 12:30 - 14:00

Counterposition and other subtle tango secrets.
Int/Adv
WS #4 14:15 - 15:45
The traces you leave. Lápiz, enrosques.
Adv
SUNDAY Nov. 26th
WS #5 12:30 - 14:00
Swirls of happiness. Vals

Int/Adv
WS #6 14:15 - 15:45
Resources for Variaciones.

Int/Adv
Workshop location:
All Workshops take place at
GALERIA IDEAL
Geibelgasse 14, 1150 Wien
3 Night Milongas with performances by
marcelo & Noémi on Friday and
Sebastian & Roxana on Saturday
and 2 Daily Milongas in stunning locations.
FRIDAY Nov. 24th
@ Möbeldepot
Grand Milonga 21:00 - 03:00
Performance by Marcelo & Noémi
DJ: Irena Jerkovic
SATURDAY Nov. 25th

@ Casino Baumgarten
Daily Milonga 16:00 - 20:00
DJ: Helmuth Höllriegl
Grand Milonga 21:00 - 03:00
Performance by Sebastian & Roxana
DJ: Luka Radunovic
SUNDAY Nov. 26th

@ Wolke21

Daily Milonga 16:00 - 20:00
DJ: Vera Aseeva


Evening Milonga 21:00 - 01:00
DJ: Jasmin Muranovic
Get ready to experience 3 extraordinary festival venues that are ready to ignite your senses and create unforgettable memories.
Join us at these unparalleled venues, where every corner tells a story, every Tanda resonates and every moment becomes a cherished memory.
But that's not all! All our festival locations are excellently connected by public transport, ensuring easy access for all attendees.
And for those festival nights on Fridays and Saturdays, worry not - Vienna's subway runs throughout the night, ensuring you can stay in the moment until dawn.
Möbeldepot - one of a kind

Friday Grand Milonga @ Möbeldepot
This Milonga marks the grand opening of a 3-day festival that promises a series of unique milongas at various captivating locations. It's the first spark of the festival's magic.

Step into a world of enchantment and passion, as Möbeldepot transforms into a haven for Tango lovers. Prepare to be swept off your feet at this legendary Tango Argentino Milonga, where extraordinary ambiance and unforgettable memories await.

Möbeldepot
Karl-Tornay-Gasse 34, 1230 Wien
Casino Baumgarten
Saturday Daily- & Grand Milonga @ Casino Baumgarten
Nestled in the heart of Vienna, Casino Baumgarten is a historical gem that perfectly harmonizes the charm of the past with the vibrancy of the present. With its grand architecture and lavish interiors, the venue exudes an ambiance that complements the elegance of Tango Argentino.
Join us at Casino Baumgarten for a Tango Night that promises to be an embodiment of elegance and passion. Let's create a night to remember!

Casino Baumgarten
Linzerstraße 297, 1140 Wien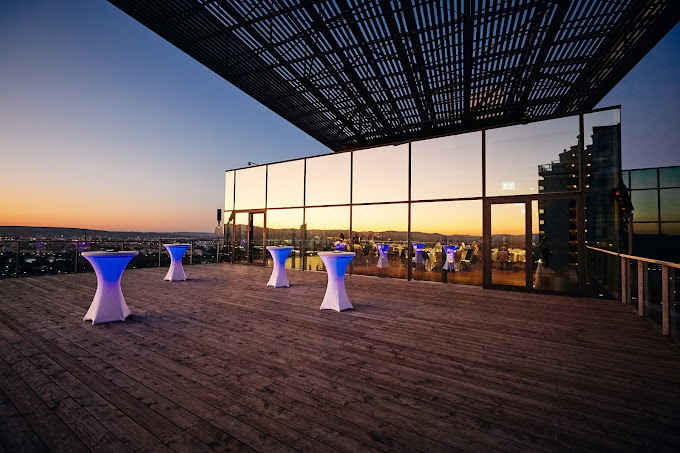 Wolke21
Sunday Daily- & Night Milonga @ Wolke21
Elevate your Tango experience to new heights at the grand finale of our 3-day Tango Festivalito. Join us for the 3rd and final Tango Milonga amidst the enchanting clouds of Wolke21, perched on the 21st floor of the Saturntower in Vienna.

As the sun sets over the city's skyline, immerse yourself in the captivating rhythm of Tango while indulging in the breathtaking panoramic view that stretches before you.

Wolke21 Saturn Tower

Leonard-Bernstein-Straße 10, 1220 Wien
Galeria Ideal
Workshop classes @ Galeria Ideal
Galeria Ideal
Geibelgasse 14, 1150 Wien